Cross-section cutout of the robo tuna CAD.
The base section (right) plugs into the main assembly and houses 6 coil-drive linear actuators that work with a flex-steel backbone to mimic the hyper-efficient movements of a tuna fish.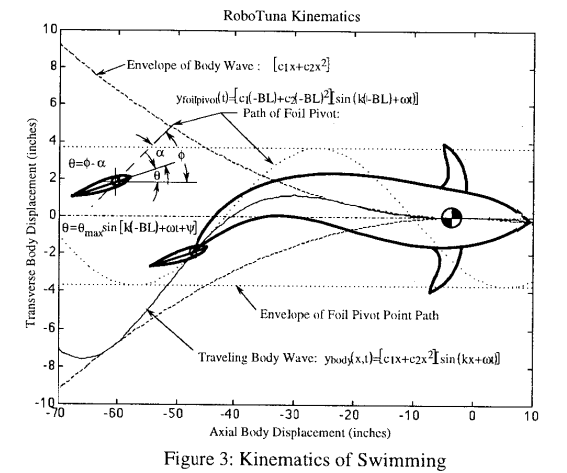 Existing research and calculations describing the highly efficient motion of the tuna fish - who are able to achieve speeds of up to 45 mph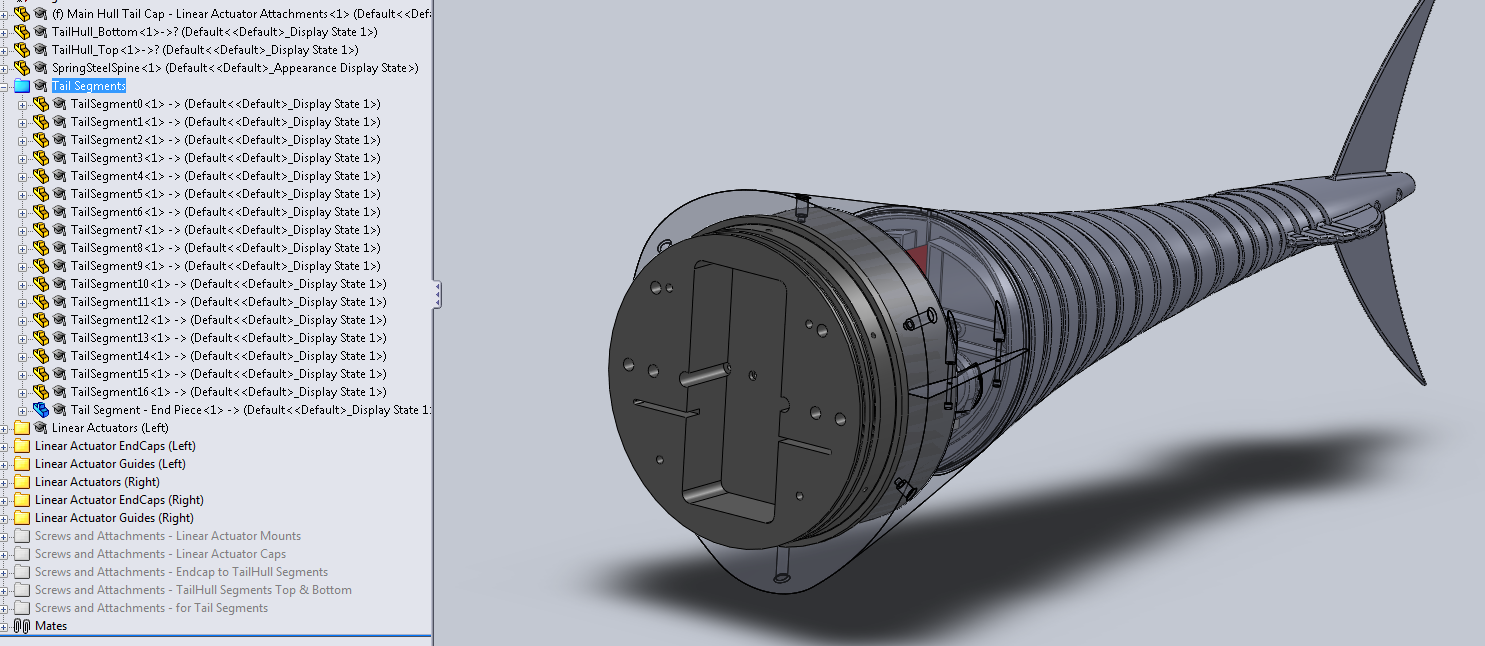 Building out a full CAD model of the robo tuna tail section
Each tail section was fabricated to fit within the proceeding one and support the back-and-forth rocking motion of a swimming tail. I 3D printed each piece and reinforced with epoxy and fiberglass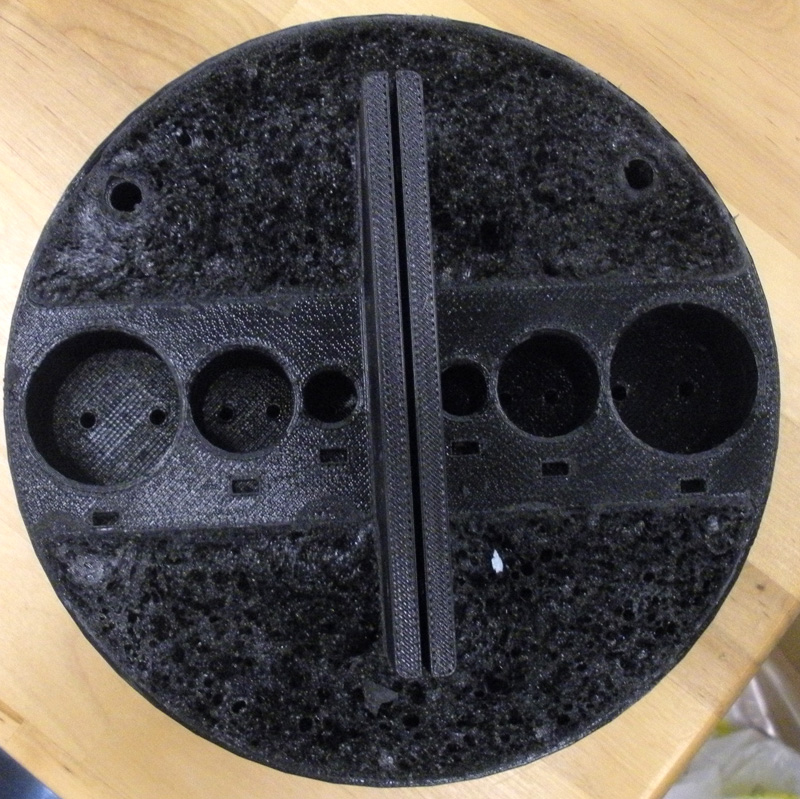 To achieve neutral buoyancy, I left spots in the base assembly that could be filled with expanding foam of various densities
The base section that housed the voice coils and connected via waterproof components to the main body of the fish
A fabricated prototype "swimming" via voice coil operation. Not the most graceful thing in the world, but it's a step in the right direction!